NO TARTAN!
I have an awesome friend who's given me a ticket to this thing at the Ulster Hall on Friday where they're filming the final scene (which presumably is a gig) of "Good Vibrations" a film about Terry Hooley who founded the legendary record store Good Vibrations and fronted the Belfast punk scene during the Troubles. So, being that the film is set in the early eighties I have to dress like an eighties punk rocker-only problem being-I look like this-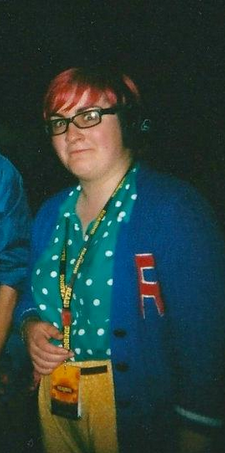 Less eighties punk rock and more Carlton from Fresh Prince! So I've got to go into town tonight and grab something off this useful list Alex forwarded from the production company which was headlined, "Punk Dos: Girls"
Denim / leather/ PVC miniskirts
Fishnet tights
Doc Martins
Stilettos
Denim Jackets
Leather Jackets
Skinny Tees
Mohair jumpers
Black opaque / footless tights
Straight-leg jeans
Denim waistcoats
Any leopard print garments
Any pink belts, chains, dog collars
Primark, here I come! I'm actually really looking forward to putting this ensemble together and then destroying it to aesthetically correct standards with scissors and a cheese grater. 
Oh yeah, and best thing about this? Snow Patrol are doing a thirty minute acoustic set afterwards!